October Mountain Products Gift Guide
Gift Guide for the Traditional Archers
Traditional Archery Necessities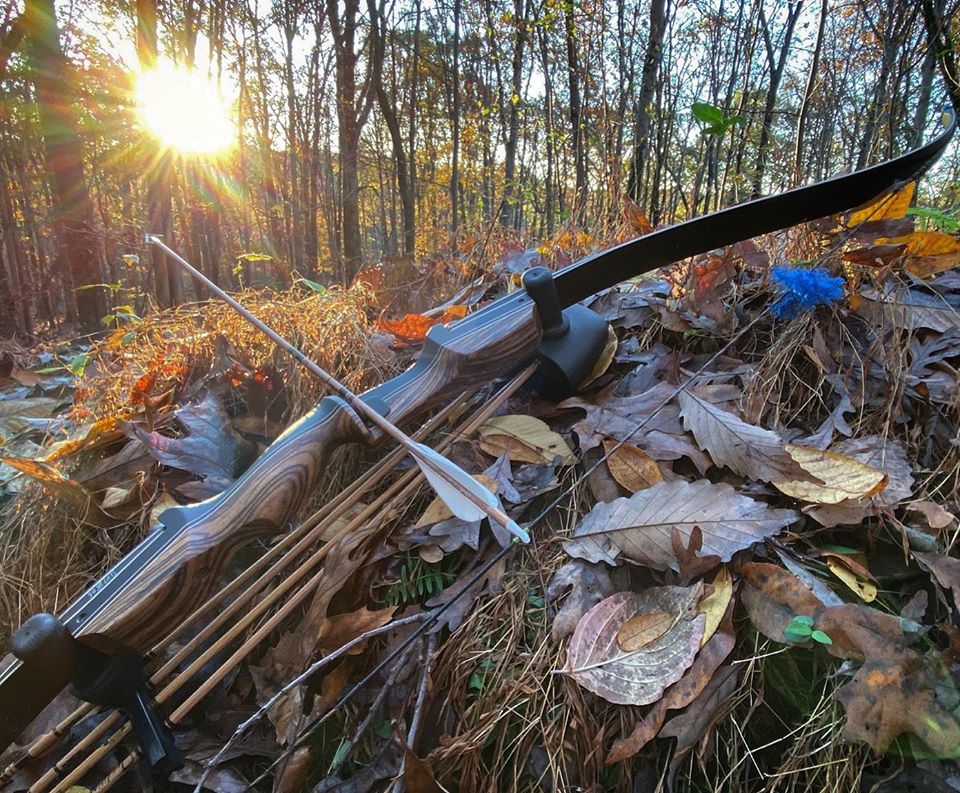 Holiday shopping can sometimes seem overwhelming. Trying to find the right gift for that certain person on your list can be a challenge, but if your list includes a traditional archer, there are a variety of necessities and significant equipment upgrades that are sure to make the perfect gift.
Traditional Archery Heritage
Archers who make the choice to shoot traditional equipment, whether longbow or recurve; value heritage, legacy, and ritual. Bowmen and women have been practicing the art of the arrow in flight with a stick and string since before the ancient Egyptian empire, dating back to before 3,000 BC.
It's no wonder that traditional archers appreciate craftsmanship, quality, and simplicity. When life gets overly complicated, many traditional shooters find their peace and recenter with focus and a simple bow and arrow. For traditional archery hunters, traditional recreational shooters, and competitive traditional archery target marksmen, the appreciation of superior equipment is evident.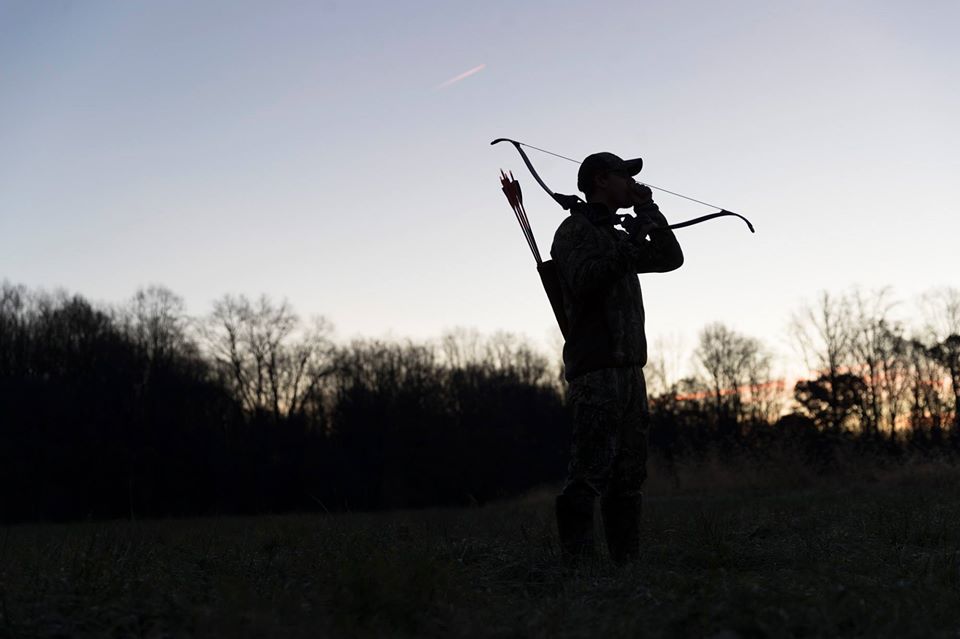 Traditional Archery Gear Must Haves
There are always certain items that are "must haves" on your equipment list, no matter what the task. Archers are no exception to the rule, and there are certain items each longbow or recurve shooter should have on hand, or even a spare. Here is a list of must have items that will make terrific gifts this season:
Bow Cases – Bows are not only functional, but also a work of art. Protection for the bow during storage and transport is top of mind for every serious shooter. There are multiple options, all with their own unique aspects when it comes to cases.
A traditional soft sided, tri-fold case is an excellent choice that is classic and versatile, while still offering protection for the bow. The traditional

Take Down Case

by October Mountain Products is a time honored example of the perfect soft case for a three part bow.
With three independent sleeves to protect the riser and limb separately, this case fits up-to a 27" riser and long limbs. Crafted from authentic waxed canvas, leather handle, and brass hardware; this case is perfectly suited to the traditional archery enthusiast.
For added protection, consider a

hard case

designed for traditional archery. A take down hard case offers additional protection from the elements and during travel.
October Mountain's hard case allows for a custom fit by utilizing customizable foam inserts. This case offers additional storage for a dozen arrows as well.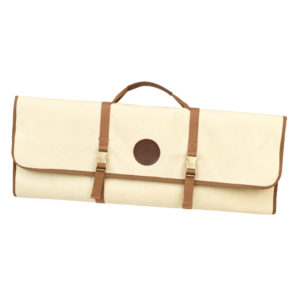 Bow Stringer – One unique aspect of traditional archery shooting is the installation and removal of the bow string frequently during the course of a bow's life. Archers typically remove their bow string after shooting to store the bow, and re-install the string at the beginning of a shooting session.
Stringing a bow takes a little bit of practice, some know-how, and the right tool for the job. By using a simple, yet critical piece of equipment, stringing a bow is safer and easier. Having a stringer in your bow case, one at home, and another in your daypack is a fantastic idea.
The

traditional stringer

by October Mountain Products is just that, traditional, classic, rugged, and perfectly matched to any traditional shooter. Crafted from leather and waxed canvas, the stringer is built with a cord slide lock to easily and safely adjust the overall length.
A "one size fits all" stringer is made to be simple, yet efficient and powerful. The

traditional bow stringer

is everything you need to string either a longbow or recurve bow, and is economical enough for a stocking stuffer or as part of a kit. 
Put a New Bow Under the Tree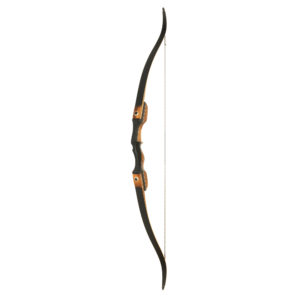 Traditional archers appreciate quality and craftsmanship as well as tradition. For serious shooters, a finely crafted bow is always on their wish list. The exceptional and striking Sektor recurve bow by October Mountain is the perfect fit for any archer who enjoys shooting traditional.
Built with the perfect blend of zebra wood and phenolic composite, the Sektor is both strong and refined. The pocket-less limb design is pinned with brass fittings. The details of the Sektor bow are handcrafted.
Give a Traditional Archer Necessity Kit
Serious archers appreciate serious tools and maintenance of their equipment. Putting together an archer's necessity kit is a fantastic gift that will work throughout the season to come. An archer's kit should include:
Bow String Wax

– Bow string wax is critical to protect an archer's bow string, to keep it supple and protect it from the elements.
Bow String Cleaner

– Cleaning a bow string, with bow string cleaner, before reapplication of bow string wax is the best way to clear residual dirt, dust, and old wax from an archer's string.
Arrow Puller

– Arrow shafts and points shot into a target have a force of friction between the arrow shaft and target whether it is a bag or foam target. Using an arrow puller increases grip strength, making it easier to recover arrows.

   
Start a Holiday Tradition for Traditional Archers
Family traditions, holiday traditions, and traditional archery all hold firm to time honored customs. Giving a portion of these traditions as a gift this season is a fantastic way to recognize and respect both the holiday and the pastime in the field.