Sydney Phipps Wins IBO Youth Traditional World Championship with OMP Recurve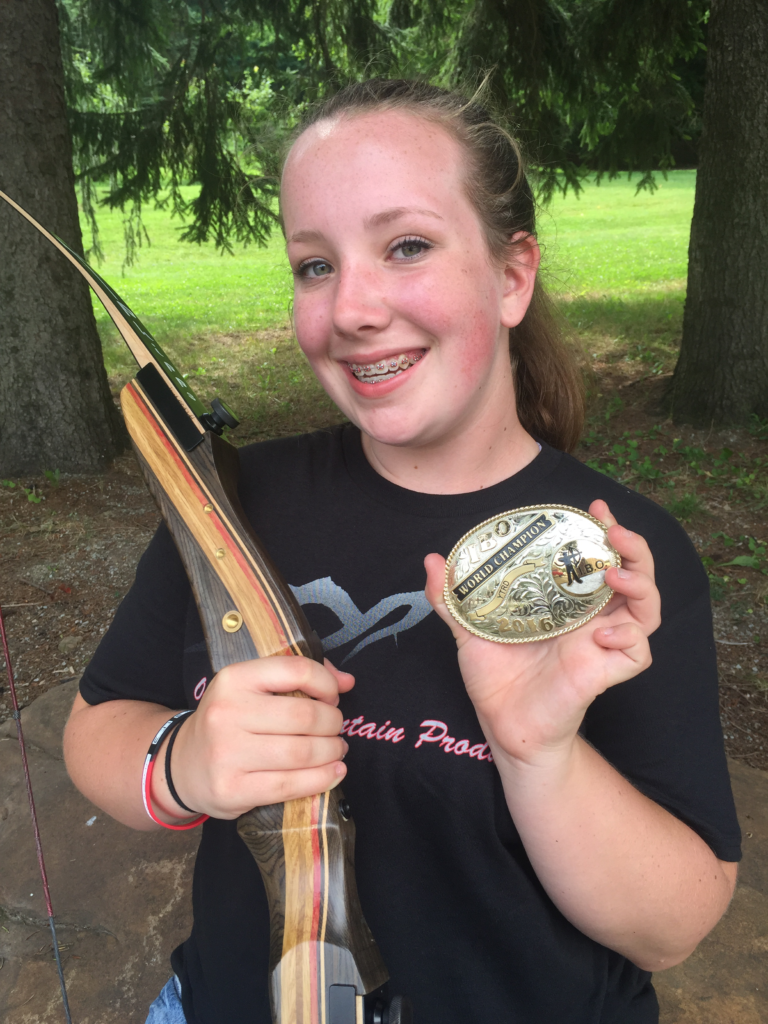 October Mountain Products congratulates 13-year-old Sydney Phipps of Peterstown, WV on her recent International Bowhunting Organization (IBO) Championship win. Phipps used her October Mountain Products Smoky Mountain Hunter recurve bow to capture the top score in the Youth Traditional Recurve Division. The IBO championship event was held at Seven Springs Resort in Seven Springs, PA, the weekend of August 12­–14.
"The October Mountain Smoky Mountain Hunter is very forgiving and smooth from draw to release," said Phipps. "This bow allows me to enjoy hunting, target shooting and tournament situations. The Smoky Mountain Hunter's precision helped me win the IBO Youth Traditional World Championship."
Phipps became involved in archery just four years ago, and has been shooting the OMP Smoky Mountain Hunter for a year and a half. In addition to IBO and ASA shoots, she is on the Peterstown Middle School Archery Team, and has been named to the 2016 NASP Middle School All-Academic Team.
"In the future, I will be shooting in many more tournaments," said Phipps. "I will try my best to shoot in the 3 legs of the IBO and as many IBO and ASA tournaments that I can, as well as participating in all the local tournaments if possible. I would like to expand my tournaments and shoot in some indoor, NFAA, and spot shoots."
---
The October Mountain Products Smoky Mountain Hunter is a traditional recurve bow featuring a low mass weight designed to provide the archer with smooth-shooting and superior performance, while withstanding the rigors of everyday hunting and recreational shooting. Crafted from hard maple wood, its three-piece take-down design provides easy storage. Order yours today!